2022 Tucson Hybrid "Deep Sea".
Discussion Starter
·
#1
·
Did Hyundai release the colors that the Tucson N Line will be available in? Just curious...
My 'fake' N-Line is a "Deep Sea" Hybrid. lol
Step 1: order genuine N Line badges from South Korea through Ebay (ordered Sept.9, arrived Sept.20).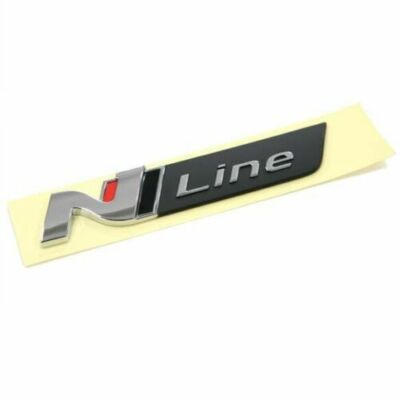 Or check the official Hyundai website service. Inquire to official Hyundai dealer service in your area. This is OEM parts. You may need a professional support or technical expertise is required. " N Line " 115x 20mm.
Step 2: apply them to cool locations on each fender and the hatch (I didn't try and locate them the same as on images of actual Tucson N-Lines, I'm looking to confuse people, not copy them exactly). Also note: this Deep Sea color is really difficult to photograph, it reflects everything!
Step 3: black out the silver trim above the doors and at the rear: still working on that.