Discussion Starter
·
#1
·
An early configurator for the new 2022+ Tucson is live now and lets you explore the available trims, powertrains, packages and colors. Also included are key specs and features for each trim. A full configurator is expected closer to Spring 2021 when the Tucson arrives.
You can't place an order or deposit through that page yet but there is an option to become a 'Tucson Insider' and get updates. Your Hyundai dealer should be accepting deposits now or sometime soon.
Introducing the first-ever 2022 Tucson Plug-In Hybrid, and Tucson N Line. View vehicle information, and trim features to reserve or configure a Tucson today at Hyundai USA.
www.hyundaiusa.com
One big deciding factor will be which powertrain to get. For owners that want something affordable, fuel efficient and with more power than the older Tucson, get the 2.5-liter 4-cylinder gas option. It makes 187 hp and 182 lb.-ft. of torque.
If you want more performance, get the 1.6-liter hybrid that produces 226 hp (total system power) and comes with HTRAC All Wheel Drive. Its also available as a plug-in hybrid with a 13.8kWh battery that charges in just under two hours!
8 Available Trims: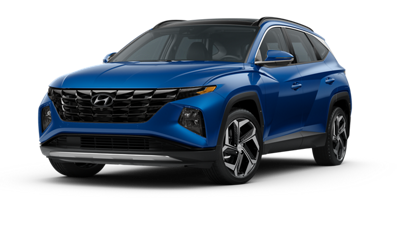 SE
Hyundai SmartSense Safety Features⁠
8-inch color touchscreen audio⁠
Wireless Android Auto™ & Apple CarPlay® support⁠
LED headlights & daytime running lamps⁠
17-inch alloy wheels⁠
Rear Occupant Alert⁠
Powertrain: 2.5L Smartstream GDI MPI engine, 2.5L Smartstream GDI MPI engine AWD
Packages: n/a
Exterior Colors: Intense Blue, Quartz White, Shimmering Silver, Portofino Gray, Calypso Red, Phantom Black, Deep Sea, Amazon Gray
Interior Colors: Black Cloth, Gray Cloth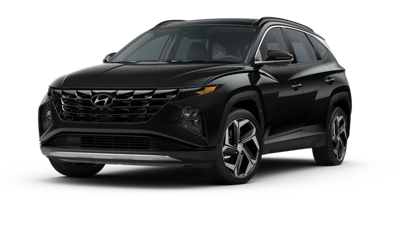 SEL
Heated front seats⁠
Blind-Spot Collision & Cross Traffic Avoidance Assist⁠
Proximity Key with push button start⁠
Smart Cruise Control with start/stop⁠
Power driver seat with power lumbar⁠
Blue Link® Connected Car System⁠
Powertrain: 2.5L Smartstream GDI MPI engine, 2.5L Smartstream GDI MPI engine AWD
Packages: Convenience, Premium
Exterior Colors: Phantom Black, Quartz White, Shimmering Silver, Portofino Gray, Calypso Red, Intense Blue, Deep Sea, Amazon Gray
Interior Colors: Black, Gray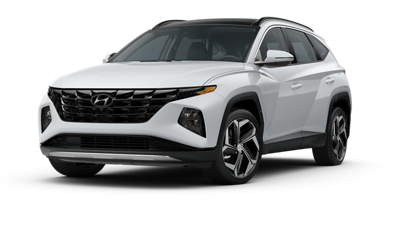 Blue Hybrid
HTRAC All Wheel Drive⁠
Blind-Spot Collision & Cross Traffic Avoidance Assist⁠
Proximity Key with push button start⁠
Smart Cruise Control with start/stop⁠
Power driver seat & heated front seats⁠
8-inch touchscreen display⁠
Powertrain: 1.6L turbocharged hybrid AWD
Packages: Convenience
Exterior Colors: White Pearl, Ash Black, Shimmering Silver, Amazon Gray, Deep Sea
Interior Colors: Black Cloth, Gray Cloth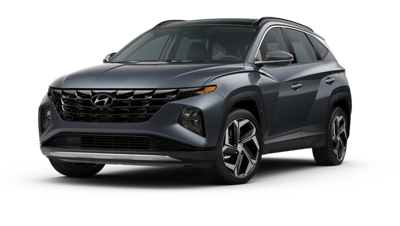 Blue Plug-in Hybrid
HTRAC All Wheel Drive⁠
Blind-Spot Collision & Cross Traffic Avoidance Assist⁠
Proximity Key with push button start⁠
Smart Cruise Control with start/stop⁠
Power driver seat & heated front seats⁠
8-inch touchscreen display⁠
Powertrain: 1.6L turbocharged plug-in hybrid AWD
Packages: n/a
Exterior Colors: Amazon Gray, White Pearl, Shimmering Silver, Ash Black, Deep Sea
Interior Colors: Black Cloth, Gray Cloth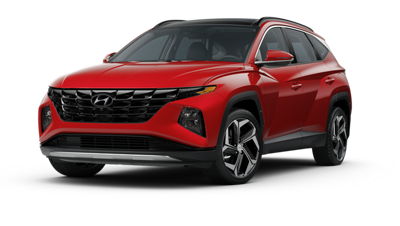 N Line
N Line exclusive 19-inch black wheels⁠
N Line unique exterior and interior accents⁠
Leather/cloth N Line seats⁠
Panoramic sunroof⁠
Hyundai Digital Key⁠
10.25-inch digital instrument cluster⁠
Powertrain: 2.5L Smartstream GDI MPI engine, 2.5L Smartstream GDI MPI engine AWD
Packages: n/a
Exterior Colors: Red Crimson, White Pearl, Shimmering Silver, Titan Gray, Amazon Gray, Ash Black
Interior Colors: Black Leather/Cloth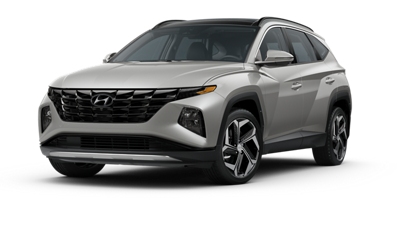 Limited
10.25-inch touchscreen navigation system⁠
Panoramic sunroof⁠
Surround View & Blind-Spot View Monitor⁠
Remote Smart Parking Assist⁠
Parking Distance Warning (front and rear)⁠
Heated Steering Wheel & Rear Seats⁠
Powertrain: 2.5L Smartstream GDI MPI engine, 2.5L Smartstream GDI MPI engine AWD
Packages: n/a
Exterior Colors: Shimmering Silver, Quartz White, Phantom Black, Portofino Gray, Calypso Red, Intense Blue, Deep Sea, Amazon Gray
Interior Colors: Black Leather, Gray Leather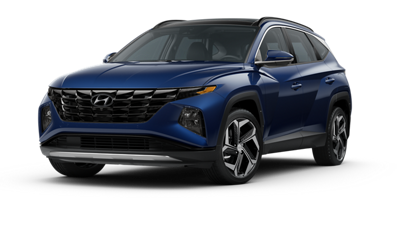 Limited Hybrid
HTRAC All Wheel Drive⁠
10.25-inch touchscreen navigation system⁠
Surround View & Blind-Spot View Monitor⁠
Remote Smart Parking Assist⁠
Parking Distance Warning (front and rear)⁠
Heated Steering Wheel & Rear Seats⁠
Powertrain: 1.6L turbocharged hybrid AWD
Packages: n/a
Exterior Colors: Deep Sea, White Pearl, Shimmering Silver, Amazon Gray, Ash Black
Interior Colors: Black Leather, Gray Leather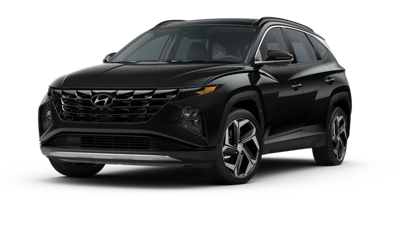 Limited Plug-in Hybrid
HTRAC All Wheel Drive⁠
10.25-inch touchscreen navigation system⁠
Surround View & Blind-Spot View Monitor⁠
Remote Smart Parking Assist⁠
Parking Distance Warning (front and rear)⁠
Heated Steering Wheel & Rear Seats⁠
Powertrain: 1.6L turbocharged plug-in hybrid AWD
Packages: n/a
Exterior Colors: Ash Black, White Pearl, Shimmering Silver, Amazon Gray, Deep Sea
Interior Colors: Black Leather, Gray Leather